Welcome to the 27th edition of the international swimmeeting Südtirol in Bolzano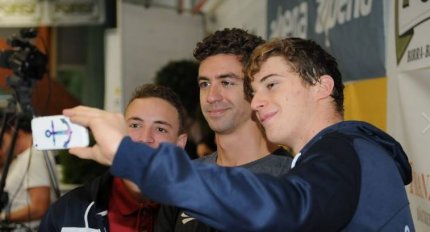 Here, the best swimmers from Italy, Europe and overseas race each other over all sprint distances (50 and 100m). In the last 25 years, numerous Olympic and World Champion (over 20) were at the start at our two-day competition in Bolzano will repeat this again this year to gain the jackpot prizes.
As in the last few years, we are again presenting the swimmeeting as a sport event marked as a "Green Event" and it is qualified by different actions and subsequent environmentally friendly accents.
Well, we look forward to exciting competitions and, as always, to an unique atmosphere, in the full Albert Pircher swimming pool!